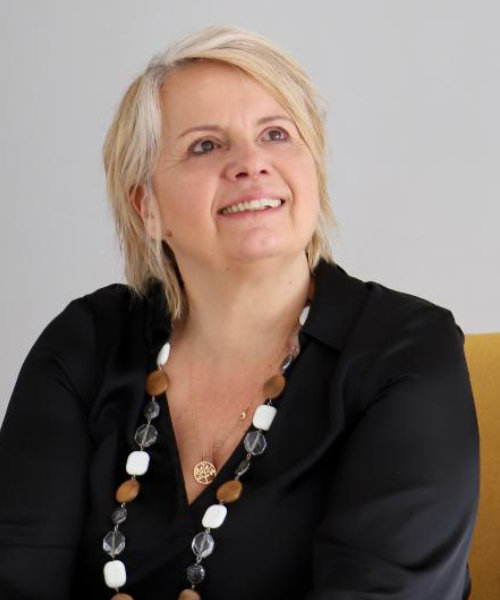 Holistic Therapist / Masseuse
- Trained in 2012 on different massages, I offer sessions of varying duration depending on the service chosen
- Relaxing, intuitive or energetic massage
- Facial massage
- Prenatal lateral massage
- Lateral massage for women "Gironde
- Chair massage
- Korean relaxation
- Certified Sophrologist (adults, teenagers and children)
- Master relaxation practitioner (Vittoz, Schulz, Jacobson)
- Chakra rebalancing through sounds and visualisation
- Abdominal reflexology
I am a holistic therapist, which means that I accompany each person in his or her entirety on a physical, mental and emotional level, linking body and mind.
In order to accompany you in a unique way that is best adapted to your needs, I am committed to regular training.
I also offer lateral massage for pregnant women, which I call "prenatal massage", and lateral massage for women "Gironde and zero complex", aimed at massaging those for whom revealing their body is not always easy.
As a former fashion stylist, I have always loved making women beautiful.
I am a good listener and I have an enveloping, soothing but also active touch.
As a sophrologist, my mission is to help others to feel better in complete autonomy.
Through my different tools I can therefore accompany each person in an tailored way, almost "made to measure".
Total well-being, relaxation, release of tension, the relaxing massage will help you sleep, get rid of fatigue and boost the vital energy in your body.
Benefits in sophrology :
- Well-being
- Management of emotions
- Preparation for exams, childbirth, driving licence
- Stress, anxiety
- Fears, phobias
- Sleep disorders
- Self-confidence
- Addictions (tobacco, alcohol...)
Languages: French, Italian
Several types of consultations are available with Myriam, information and booking below by clicking on the tab of your choice.