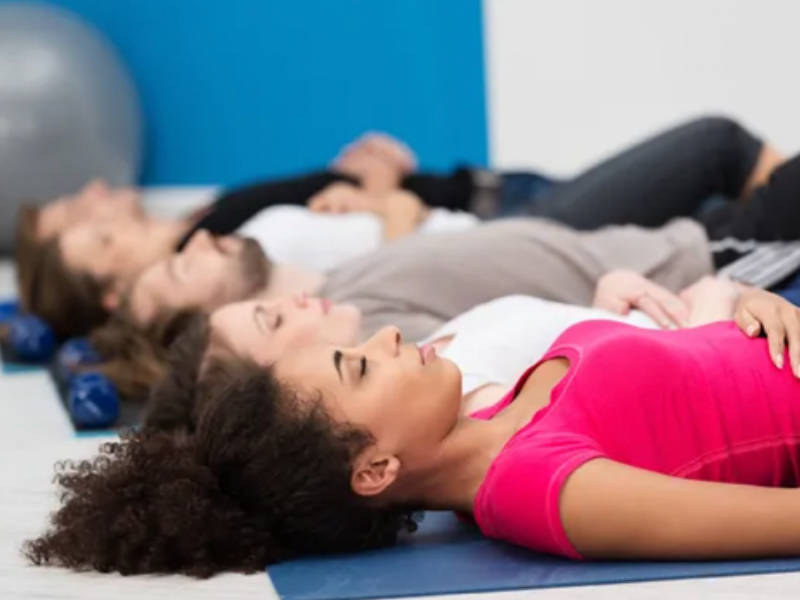 Discover conferences, workshops, and occasional events focused on well-being and health.
DIVE INTO AN UNFORGETTABLE SENSORY EXPERIENCE
What is a Gong Bath?
A gong bath is much more than a simple musical experience. It's a sound journey that invites you into a deep state of relaxation, encouraging inner peace, well-being, and stress reduction.
---
How Does it Work?
Settle comfortably on a mat and allow yourself to be enveloped by the deep, resonating sounds of the gong played by our sound therapy expert. The sound waves penetrate every cell in your body, offering emotional, mental, and even physical cleansing.
---
Why a Gong Bath?
Deep Relaxation : The gong sounds induce a deep meditative state that facilitates healing and letting go.
Stress Reduction : Immersing yourself in these sound vibrations helps to release accumulated tensions and achieve a state of serenity.
Energetic Harmonization : The gong bath balances energy flows, thus revitalizing your entire being.
---
Who is the Gong Bath For?
This experience is open to everyone, with no prerequisites. Whether you are a beginner in meditation or an advanced practitioner, the gong bath offers an accessible path for exploring your inner self.
November 19 & December 3rd, 2023
SUITABLE FOR ALL TYPES OF BIRTH, CAESAREAN INCLUDED - BY JOANNA "HAPPY HUGS"
Independent course, not affiliated with any local medical institution, which gives you an impartial, objective & unbiased view on things, so you can make truly informed decisions.
Best time to start is anytime after the 2nd trimester ultrasound
The 4 sessions follow the structure of The Wise Hippo HypnoBirthing Course… and covers:
Physiology and stages of birth
Learn how to manage your emotions and remain calm, relaxed and in control, so that your birth is a positive, meaningful and empowering experience
Breathing techniques for labour and birth + other pain management options
Birth positions and birth humming… to avoid forced pushing and tearing
And much more…
The course has also been topped up with extra relevant local information:
Exploring birth options in Paris
What to expect from each type of birth / birthing environment
Postnatal support basics, breastfeeding included.
The face-to-face sessions are being held in English - the course book + MP3's available in both English & French