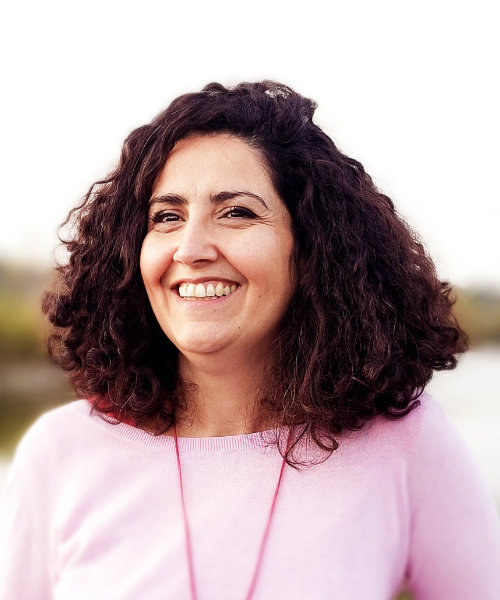 I am a psychomotrician (State Diploma).
I work with all types of people (babies, children, adults and the elderly) with psychomotor difficulties that can manifest themselves on a physical, behavioural, relational, academic or psychological level.
Personal training:
- Psychomotricity degree
- Degree in Psychology
- Master in psychosomatic support
- Snoezelen training
- Initiation to archaic reflexes: ready for school (RMTi)
I have always been passionate about the relationships that link the body to the mind. I have a long institutional experience with different pathologies: cerebral palsy, intellectual disability, school difficulties, developmental delay, autism. This has enabled me to identify the clinical signs necessary for early detection. I also worked as a school psychologist, which trained me to accompany parents and professionals to better understand the child's environment. I have at heart to put all my skills into practice to accompany people (parents and patients) towards greater well-being, to relieve suffering and to enable better social adaptation and integration.
My work as a psychomotrician consists in identifying the difficulties but also the strengths of the person; this is called a psychomotor assessment. The second step would be to establish (with the patient and/or the parents) the objectives of the work; this is called the therapeutic project. The third step would be to accompany the person through games, relaxation, motor games and other mediations. Giving him/her practical means; this is what we call psychomotricity sessions (individual or in group).
Here is a non-exhaustive list of difficulties that may lead you to consult us:
- Body image and body schema disorders
- Difficulty in managing emotions, disturbance of self-confidence...
- Movement disorders, balance difficulties, coordination difficulties
- Fine motor skills problems...
- Rigidity, hypotonia, difficulty managing stress, anxiety...
- Difficulty with lateralization or laterality...
- Spatial and temporal disorientation, inhibition, hyperactivity...
- Inattention, lack of concentration, memory difficulties...
- Delayed psychomotor development
- Graphomotor difficulties
- Psychosomatic disorders
Psychomotricity is not only re-educational! The person's well-being is at the heart of the therapeutic project. Psychomotricity is also a discipline of prevention and stimulation aiming to prevent the appearance of disorders and to maintain the psycho-affective and psycho-motor balance of an individual in order to optimise his or her adaptation to the environment.
Languages: French, Arabic, English (only for exchanges)
Several types of consultations are available with Ghada, information and booking below by clicking on the tab of your choice.
Appointments can only be made by telephone 06 24 27 72 11.