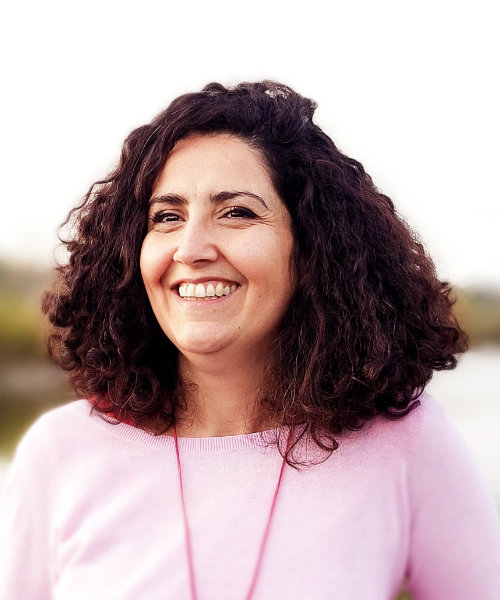 I am a psychomotor therapist (State Diploma).
I work with individuals of all ages (infants, children, adults, and the elderly) who experience psychomotor difficulties that may manifest at the physical, behavioral, relational, academic, or psychological levels.
Personal Education:
- Bachelor's Degree in Psychomotricity
- Bachelor's Degree in Psychology
- Master's Degree in Psychosomatic Support
- Snoezelen Training
- Introduction to Primitive Reflexes for School Readiness (RMTi)
Why I chose this profession ?
I have always been fascinated by the connections between the body and the mind. I have extensive institutional experience working with various conditions, including cerebral palsy, intellectual disabilities, learning difficulties, developmental delays, and autism. This has allowed me to identify the necessary clinical signs for early detection.
I have also worked as a school psychologist, which has trained me in supporting parents and professionals to better understand and adapt the child's environment.
I am dedicated to putting all my skills into practice to support individuals (parents and/or patients) in achieving a better state of being, alleviating suffering, and facilitating improved social adaptation and integration.
As a psychomotor therapist, my work involves identifying both difficulties and strengths in individuals through what is known as a psychomotor assessment. The second step is to establish therapeutic goals in collaboration with the patient and/or parents, known as the therapeutic project. The third step involves guiding the individual through play, relaxation, motor activities, and other therapeutic interventions, providing them with practical tools. This is what we call psychomotor therapy sessions (individual or group).
Here is a non-exhaustive list of difficulties that may lead you to seek consultation:
- Body schema and body image disorders
- Difficulty managing emotions, disruption of self-confidence...
- Motor clumsiness, balance difficulties, coordination problems
- Fine motor skills disorders...
- Rigidity, hypotonia, difficulty managing stress, anxiety...
- Lateralization or laterality difficulties...
- Spatial and temporal disorientation, inhibition, hyperactivity...
- Inattention, lack of concentration, memory difficulties...
- Delay in psychomotor development
- Graphomotor difficulties
- Psychosomatic disorders
Psychomotor therapy is not only about rehabilitation! The well-being of the individual is at the core of the therapeutic project. Psychomotor therapy is also a discipline of prevention and stimulation aimed at preventing the onset of disorders and maintaining the psycho-affective and psychomotor balance of an individual to optimize their adaptation to their environment.