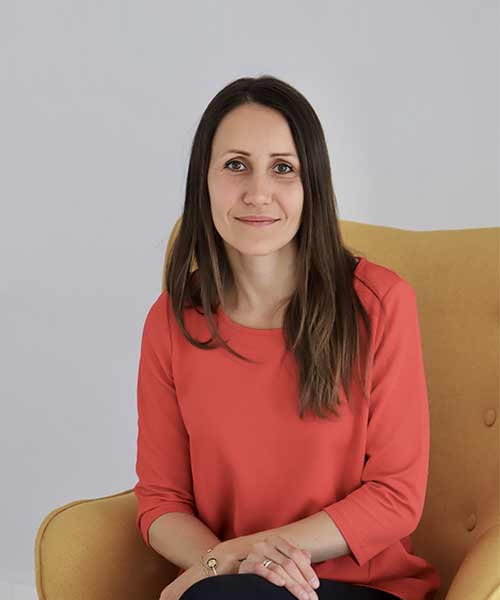 Body-psychotherapist for adults, pregnant women, children/teenagers
Qualifications :
I am a psycho-corporal or holistic therapist, which means that I accompany you on a physical, emotional, mental and spiritual level in order to recreate a body-spirit link.
To do this, I take great pleasure in regularly learning new practices in order to offer you a fully tailor-made and diversified accompaniment, by mixing therapeutic tools. This way of working allows me to adapt sessions as closely as possible to your needs, with the comfort for you of being accompanied by one and the same therapist.
NB: For those who wish me to use only one medium/therapy such as sophrology or reiki for example, simply choose the tab of the desired speciality. For those who prefer a made-to-measure accompaniment, I invite you to choose the holistic accompaniment tab in appointments/consultations.
Trainings and tools that I propose to you during your sessions:
- Certified Sophrologist RNCP (Specialities children / teenagers, maternity, sophro-analysis)
- Master practitioner in relaxation (Schultz, Jacobson, Vittoz....)
- Korean relaxation
- Bach flower consultant
- Consultant in integration of archaic reflexes certified RMTi
- Reiki
- Training in the support of ADD/ADHD children in educational settings and at home
- Release of emotional shocks (EMDR method)
- Technique for the release of fears and phobias (method from TIPI)
- Chakra rebalancing through sounds, colours and shapes
- Nursery assistant/ advice and help around motherhood issues
- Training in perinatal mourning
- Wellness and perinatal massages
Why I am a holistic therapist:
As a nursery nurse, I have worked with the psycho-emotional problems of children and adults in hospitals and in the early childhood sector. These human awakened in me a real desire to deepen my knowledge of human functioning to be able to best respond to each individual's expectations and needs. I am passionate about personal development and have diversified my tools and training in order to accompany each person in a totally personalised way.
My heart mission is to accompany you on the path to Gentle Living.
Whether you are going through a difficult stage of life (stress, illness, separation, bereavement...) or you are simply looking for more well-being, I accompany you with neutrality, active listening and benevolence to find the resources and capacities in you and around you, to improve your well-being and evolve in consciousness in a fulfilling and balancing life for yourself and those around you.
Non-exhaustive list of the fields of application of my practice:
- Stress, anxiety, burnout, depression
- Emotional shocks, abuse, aggression, accidents
- Lack of confidence, shyness
- Sleep problems
- Accompanying illness
- Preparation for exams, competitions, driving licences
- Fear, phobias, panic attacks, anxiety attacks
- Life changes: moving house, bereavement, divorce, new job...
- Pregnancy, PMA, perinatal bereavement
- ADD/ADHD, concentration problems, learning disabilities
Doubts about which practice to book?
Contact me by phone for a short interview 06 83 63 07 94
Weekly classes offered at Wellfuz:
Every second Wednesday 4.15pm-5.15pm: Sophrology for children 6-10 years (check the dates on the weekly schedule)

Thursday 12pm- 1pm: Adult Sophrology

Thursday 1pm- 2pm : Sophrology for pregnant women