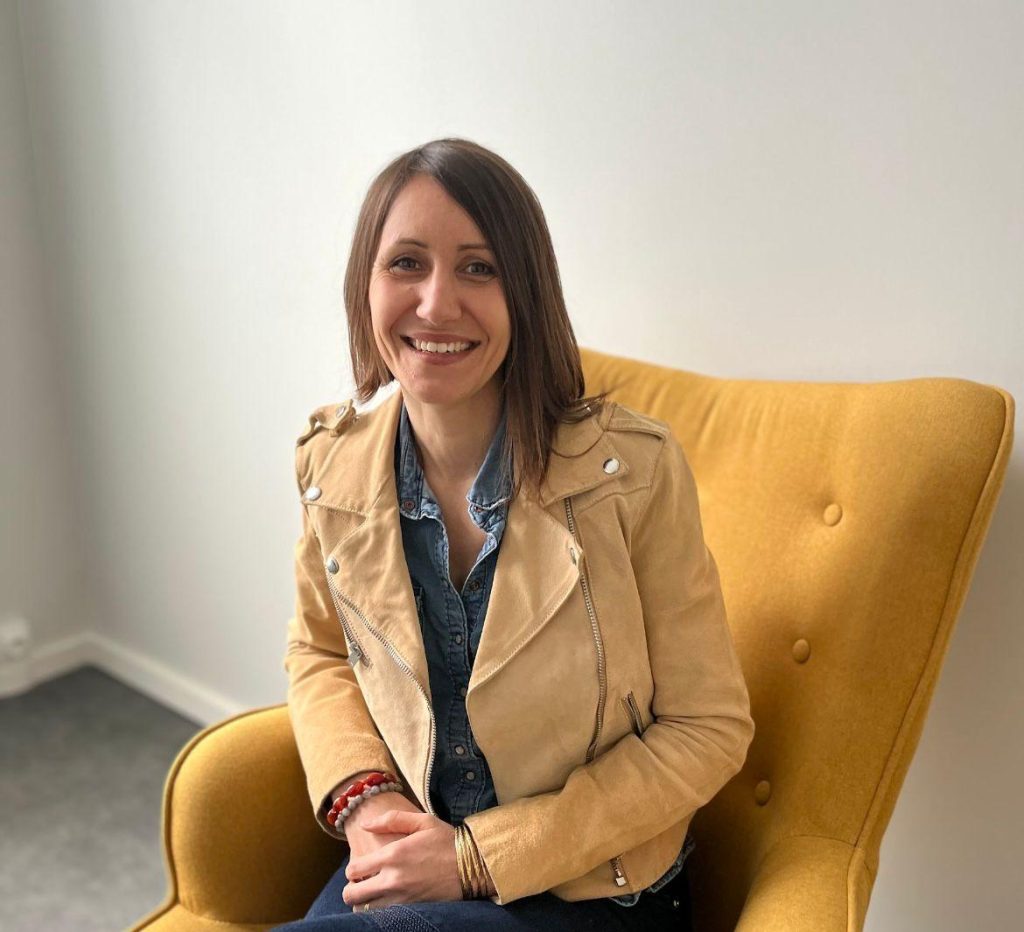 Thérapeute psycho-corporelle pour adultes, femmes enceintes, enfants/ados.
I am a psycho-corporal or holistic therapist, which means that I accompany you on physical, emotional, mental, and spiritual levels to recreate the mind-body connection.
To achieve this, I take great pleasure in regularly training in new practices to offer you a fully individualized and diversified approach, combining various therapeutic tools. This way of working allows me to adapt closely to your needs and what you are experiencing in the present moment, with the comfort of being accompanied by a single therapist without worrying about how to achieve it.
NB : For individuals who prefer my intervention with a single modality/therapy such as sophrology or reiki, for example, simply choose the desired specialty tab. For those preferring comprehensive support, I invite you to choose the holistic support tab under appointments/consultations.
Trainings and tools that I offer during your follow-up:
- Certified RNCP Sophrologist (Specializations in children/teens, maternity, sophro-analysis)
- Master Practitioner in Relaxation (Schultz, Jacobson, Vittoz....)
- Korean Relaxation
- Bach Flower Advisor
- Certified Consultant in Primitive Reflex Integration (RMTi)
- Reiki
- Training in supporting children with ADHD in educational and home settings
- Emotional Shock Release (method derived from EMDR)
- Technique for releasing fears and phobias (method derived from TIPI)
- Chakra rebalancing through sounds, colors, and shapes
- Auxiliary nurse/ advice and support for maternity
- Training in perinatal bereavement
- Well-being and perinatal massages
As an auxiliary nurse by initial training, I have encountered psycho-emotional issues in children and adults throughout my career, both in a hospital setting and in early childhood. These human encounters have sparked in me a real desire to deepen my knowledge of human functioning in order to best meet their expectations and needs. I became passionate about personal development and diversified in tools and training to be able to accompany each individual in a completely personalized manner, in line with the patient themselves.
My heartfelt mission is to accompany you on the path to a Gentle Way of Living.
Holistic Support
Sophrology
Primitive Reflexes
Well-being Massages
Whether you are going through a difficult life stage (stress, illness, separation, grief...) or simply seeking better well-being, I accompany you with neutrality, active listening, and kindness to find the resources and abilities within you and around you. This will improve your well-being and evolve consciously in a fulfilling and balanced life for yourself and your environment.
Non-exhaustive list of the fields of application in my practice:
- Stress, anxiety, burnout, depression
- Stress, anxiety, burnout, depression
- Lack of confidence, shyness
- Sleep problems
- Coping with illness
- Exam, competition, driving license preparation
- Fear, phobias, panic attacks, anxiety attacks
- Life transition periods: moving, grief, divorce, new job...
- Pregnancy, assisted reproductive technology, perinatal bereavement
- ADHD, concentration problems, learning disabilities
Uncertain about which practice to book?
Contact me by phone for a brief conversation: +33 6 83 63 07 94