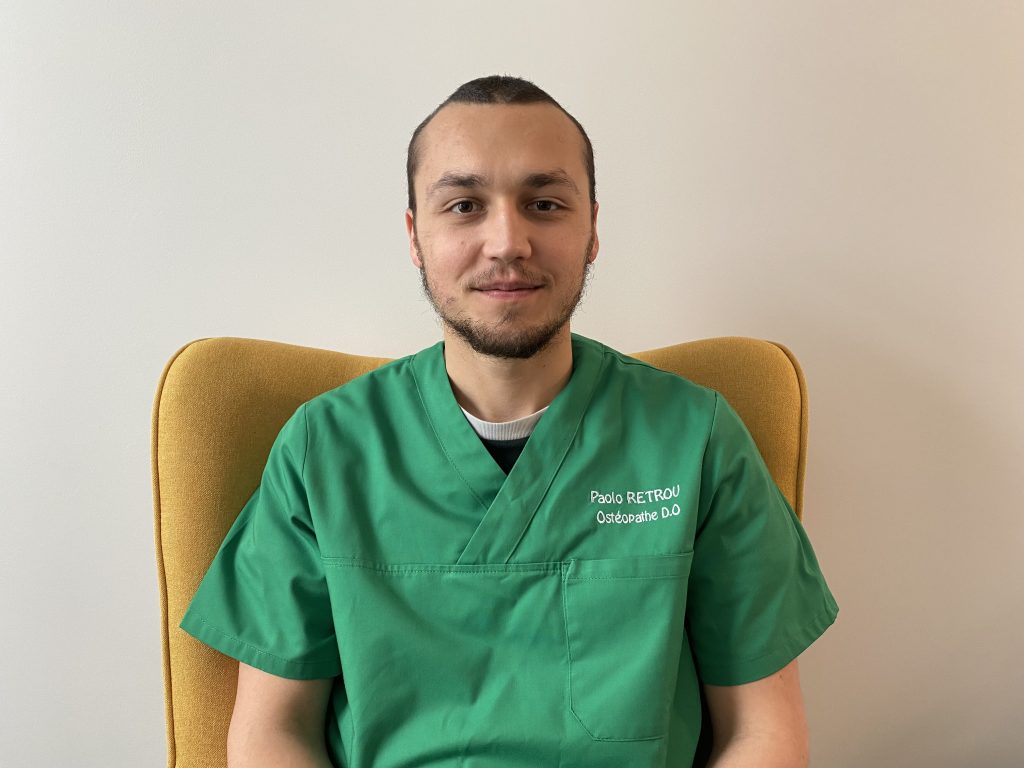 Osteopath D.O.
Treatment for children and adults
Why I chose this profession?
I have wanted to pursue this profession since childhood as it combines several aspects that are essential to me: listening to my patients, engaging in discussions with them, and helping them in their pain by implementing appropriate care based on my anatomical knowledge.
It is important for me to take the necessary time with each patient to understand their history, their daily life, and provide them with my expertise so that they feel better.
Osteopathy is a hands-on practice aimed at relieving patients of their pain, tension, and discomfort.
The osteopath uses gentle manipulations to work on various structures of the human body, including joints, muscles, ligaments, viscera, and the skull.
The goal of an osteopathy session is to reduce pain and increase mobility.
You can consult me for the following reasons: joint and/or muscle pain, loss of mobility, back pain, sciatica, headaches, digestive/urinary/gynecological disorders, sprains, pain management in the context of a chronic condition, and many more.
Osteopathy is not covered by Social Security. You will need to pay for the consultation upfront, and a receipt will be provided at the end of the session for reimbursement from your health insurance.
You can schedule an appointment directly on Doctolib
or by phone at 07 56 80 86 06.
Consultation fees:
– Osteopathy consultation: €70
– Preferential rate for firefighters, police officers, military personnel, hospital staff: €50
Accepted payment methods: check, cash
Languages :French, English, Italian