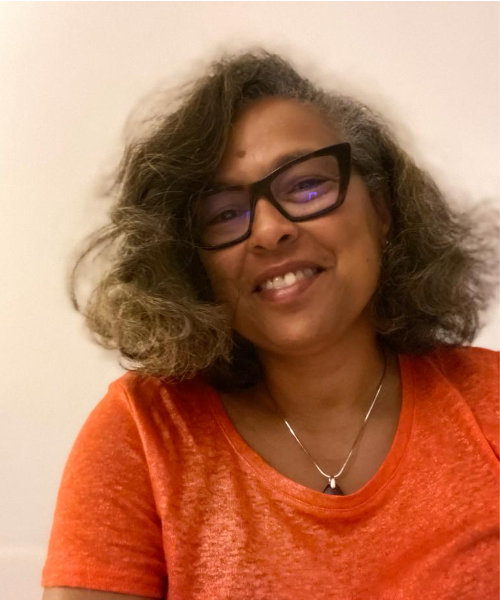 Qigong Teacher, Chinese Energy Art for Health
Diploma in Qigong from Quimétao Institute - Paris
Technical Certificate of 2nd degree application - Chinese Health Qigong, Beijing
Diploma in Sports and Leisure Activities with a specialization in Senior Citizens,
certified in "Fall Prevention," and certified in "Common Module for Adapted Physical Activities" (prescribed sports) - Coreg IDF - FFEPGV
Diploma in Hydrotherapy for fitness centers, balneotherapy, thalassotherapy, and thermal resorts - Thalatherm - Greoux les bains
Certificate in Traditional Thai Massage and Foot Reflexology
Certificate in Sit-Up Gestalt Massage - IFFP Massage – 78
Why I chose this profession?
As a social integration and career development counselor, with a sensitivity to providing comprehensive support to individuals for 17 years, I was introduced to Traditional Chinese Medicine through Thai Yoga Massage practice.
In 2001, I was searching for a holistic practice to recharge and gain perspective in my work.
This led me to discover Qigong. Immediately captivated by this discipline and encouraged by my teacher, I made the decision in 2006 to train as a Qigong teacher under the guidance of Master and founder Dr. JIAN Liujun at the Quimetao Institute in Paris.
In addition to my professional activities and parallel to my training, I established my own association to apply the knowledge gained from my studies.
In 2007, I obtained a diploma in hydrotherapy for fitness centers, balneotherapy, thalassotherapy, and thermal resorts. I also prepared my first dissertation* for my Qigong teaching diploma, which I obtained in 2009.
In 2010, I completed a second dissertation** and obtained a Professional Qualification Certificate in Sports and Leisure Activities with a specialization in Gymnastic Maintenance and Expression with the French Federation of EPGV. This qualification allows me to lead groups in all three age categories (children, adults, and seniors).
To further refine my practice and stay updated on evolving needs of the public, I continued my training with the Chinese delegation of the Health Qigong Association. I achieved a 1st DUAN (Yi Jin Jing) and a 2nd DUAN (Wu Qin Xi). In 2015, I enhanced my skills with a federal certificate in prevention workshops for balance, and in 2022, I completed a Common Module for Adapted Physical Activities (prescribed sports) with the FFEPGV.
Whenever possible, during my trips to Asia, I immerse myself in Qigong practices.
Today, I am dedicated to sharing my passion with participants who can find me in various locations in Yvelines. I have been a member of the Pro Qi Gong Union since 2011 and the FFEPGV since 2015.
*"How can Qigong become a physical activity in service of a social project for young audiences?"
**"Motor skill animation project in service of daily life"
Ancient Chinese Energy Art
Qi [Tchi] [Tchi]means vital breath, energy
Gong [Kong] [Kong] means work
A set of gentle, slow physical exercises and mental visualizations aimed at helping individuals maintain or restore balance in their "energies."
The foundations of this energy practice are rooted in martial arts and traditional Chinese medicine.
Qigong brings:
* Increased vitality and release of nervous tension
* Improved flexibility and balance
* Inner calmness
* Enhanced concentration and self-confidence
* Heightened body awareness
* Development of memory for movements