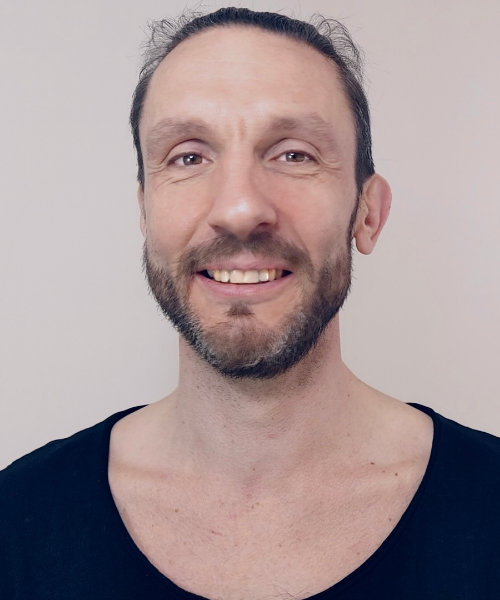 Having practiced various schools of traditional Yoga, Marc is notably certified by the SANKARA school of Jean-Louis and Francis GIANFERMI (Direct Representatives of Swami Satyananda Saraswati for the Paris region and affiliated with the Bihar School of Yoga), as well as the Nada Yoga Vidyalaya (A.N.Y.M.E. method created and taught by Stefano MANFRIN).
Why I chose this profession?
As a long-time practitioner of Martial Arts and a pioneer of SYSTEMA in France, Marc has experienced the crucial importance of breath in maintaining stable physical and mental integrity regardless of the environmental conditions or pressures.
For him, his journey in Yoga is a natural continuation of this exploration, and the traditional teachings he has been fortunate to access (and continues to follow) allow him to deepen and refine his quest for the Self every day.
Yoga, with the concentration and bodily relaxation it provides, brings him serenity and joy.
As a former business executive, he has decided to fully dedicate himself to the teaching and practice of Yoga.
During this Hatha Yoga class, he is committed to offering you an energetic and rejuvenating Yoga practice for the body and mind. In this moment for yourself, which will be taught with kindness and enthusiasm, you will practice asanas (postures), pranayama (breath extension), and concentration techniques that lead to a state of relaxation, well-being, and even meditation.