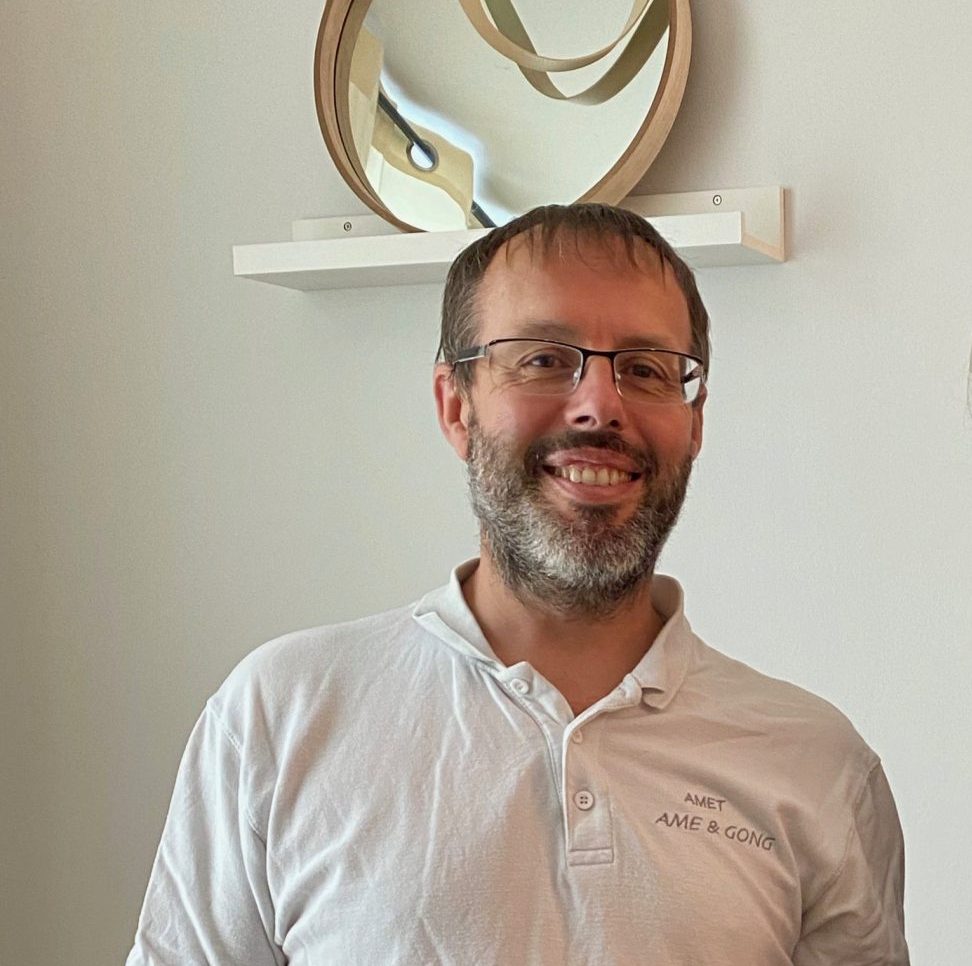 I was trained in sound massage at Mandalia by Félix Gendron. Throughout my vibrational experiences, I've gradually integrated different instruments to find my 'sound color,' which is always evolving. Since 2015, I have been exploring the sounds and virtues of the gong. I use this instrument in combination with others, both in individual massage sessions and in group 'sound bath' sessions. In 2023, I joined the Mandalia training team.
Why I chose this profession?
Working with sounds is fascinating and infinitely enriching. I love seeing the benefits of the frequencies used and the multiple ways they can touch us. Beyond the main relaxing and balancing virtues of massages and sound baths, an entire field of subtle effects is an inexhaustible source of learning and sharing. When I discovered the magic of sounds for self-care, I loved the simplicity of this tool that only requires taking the time to listen. Everything is in the listening.
Offerings to assist you: Sound massage (individual care) phonophoresis session (individual care with therapeutic tuning forks) Sound bath, Gong bath (Group workshop – Meditative concert) In partnership with Fleur Szabo, a combination of a shiatsu session and a sound bath (individual care)
Deep relaxation and relief. Assistance in regulating sleep disorders, stress, and hyperactivity. In a subtle way, sounds can have a balancing and repairing effect on the body and soul and can accompany various medical treatments.