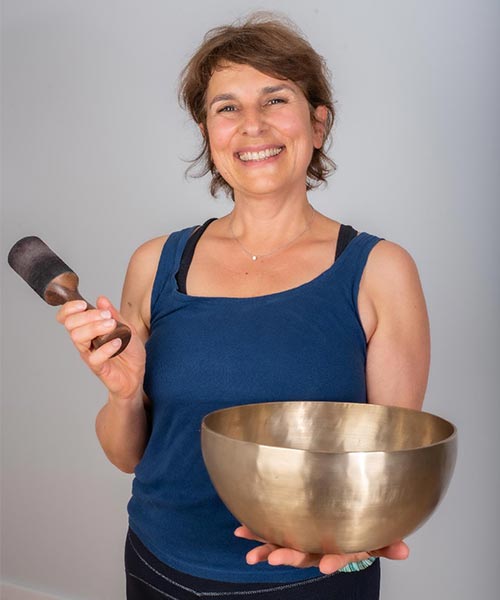 Yoga Teacher - Yoga Alliance certified (RYS 300), specialised in Hypno-meditation, Pranayama and Bioenergy.
Why I chose to work in this field:
I feel passionately about relaying the benefits of yoga to those who are seeking balance and serenity in their life.
It's in a spirit of joy, kindness and gentleness that I offer balanced yoga sessions suited to each person's potential - adapting postures with a range of support.
Green Yoga ® is derived from Vinyasa Yoga and brings you back to reconnect with your true essence, tuning in to yourself, connecting with the world in the joy for life, delighting in the pleasure of practicing and connecting with human beings and nature.
Green yoga enables you to strengthen your body, improve your physical fitness, relieve back pain, find harmony in your body and your life, breathe better, release stress, and through all this, find the connection to yourself again.
Weekly classes offered at Wellfuz:
Wednesday 6-7.15pm : Green Yoga

Thursday 7.30-8.45pm : Green Yoga
Private classes available on request, Wednesdays daytime, as well as some evenings and weekends.