Programme en français & Programme in English
Nous vous attendons le dimanche 12 juin pour célébrer les 2 ans de WellFuz et la Journée mondiale du Bien être.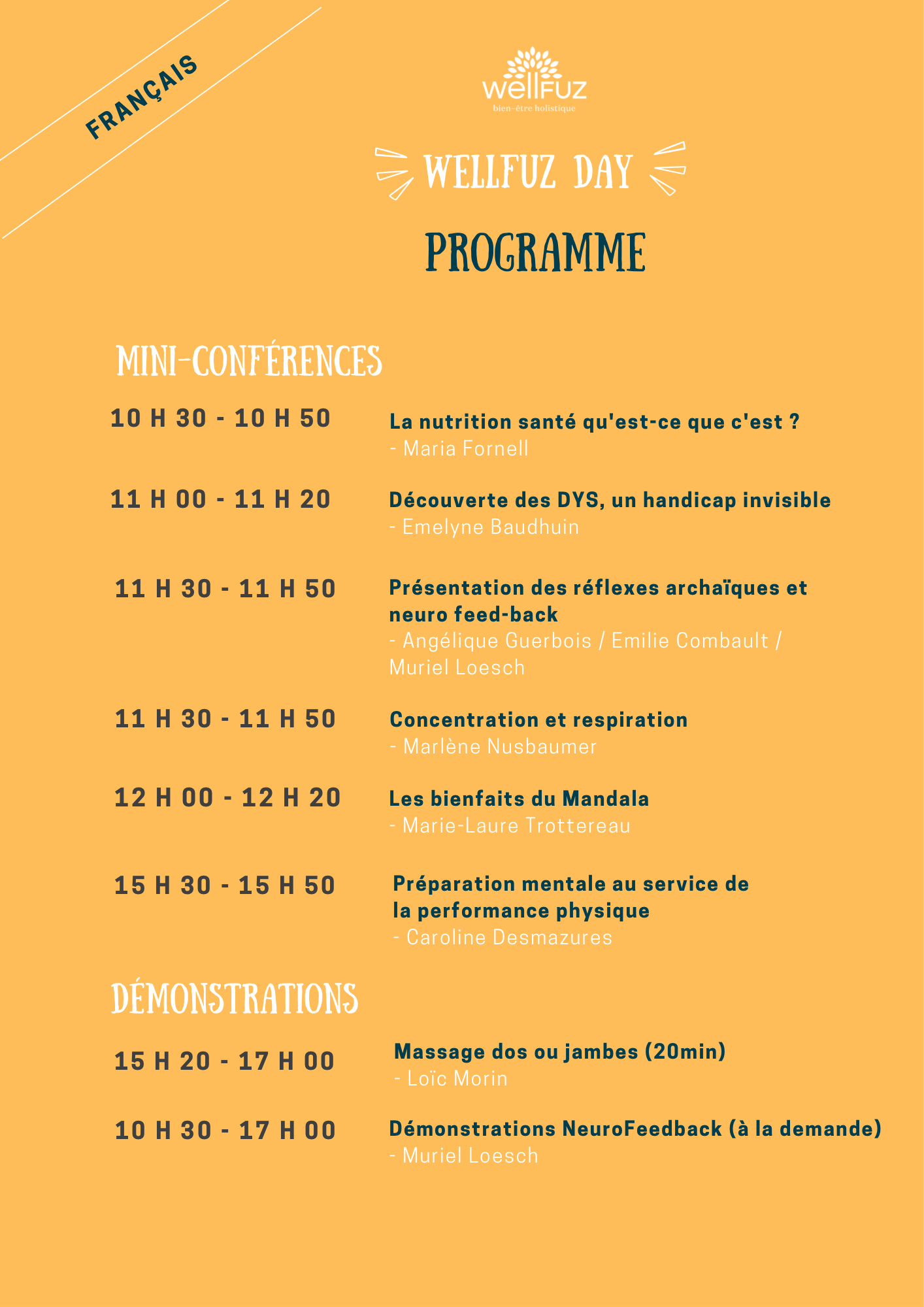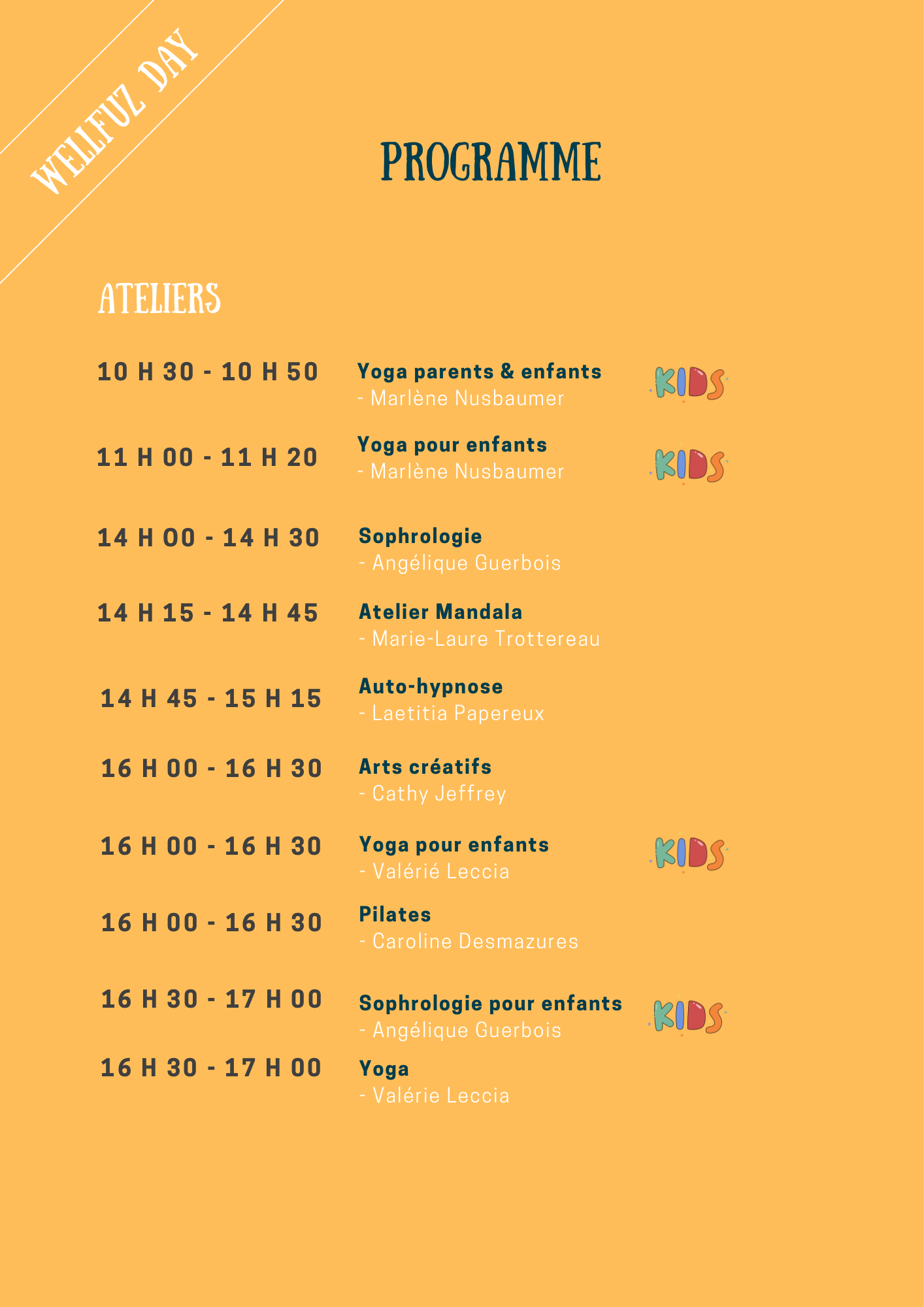 Pour ceux qui ne nous connaissent pas encore, ce sera l'occasion de découvrir notre centre et l'équipe de praticiens et professeurs à votre service.
Pour ceux qui connaissent déjà, vous aurez l'occasion de nous découvrir plus et de profiter d'une sélection de conférences, ateliers, cours d'essai et rencontres informelles !
Pour tous, ce sera l'occasion de prendre un temps pour soi, se projeter sur les cours et consultations qui pourraient vous faire du bien, et apprécier une pause dans nos vies souvent bien remplies.
We are looking forward to welcoming you on Sunday 12 June to celebrate the 2 years anniversary and the International Wellness Day. Here is the programme for the day.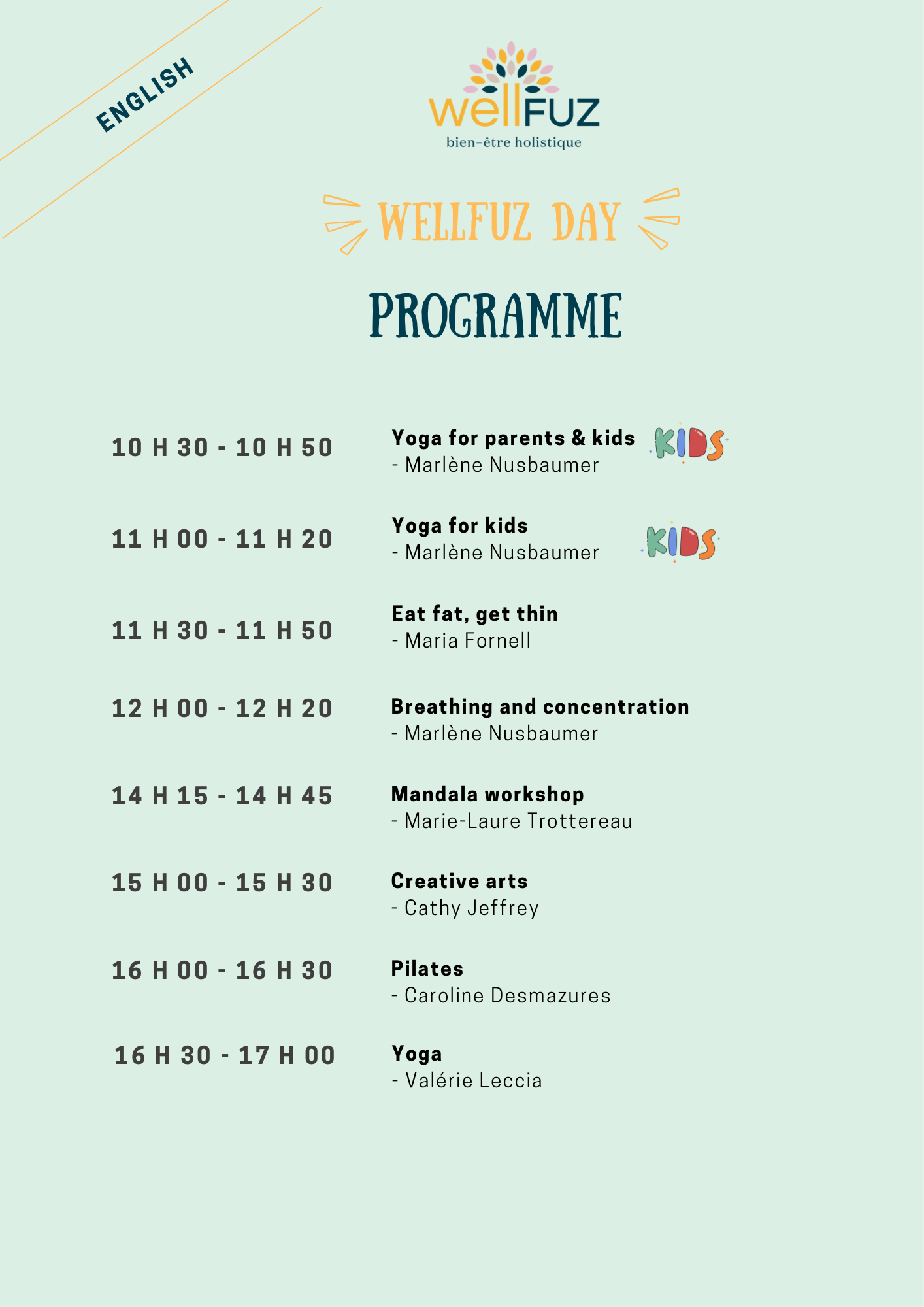 For those who don't know us yet, it will be a great way to discover us and our team of therapists and teachers.
For those who already know us, you will be able to
attend taster classes, mini conferences, workshops and informal meetings.
For everyone, we hope to make the day enjoyable, a time for you, to learn new things, to imagine what classes you could take next year, and enjoy a welcome pause in our often busy diaries.