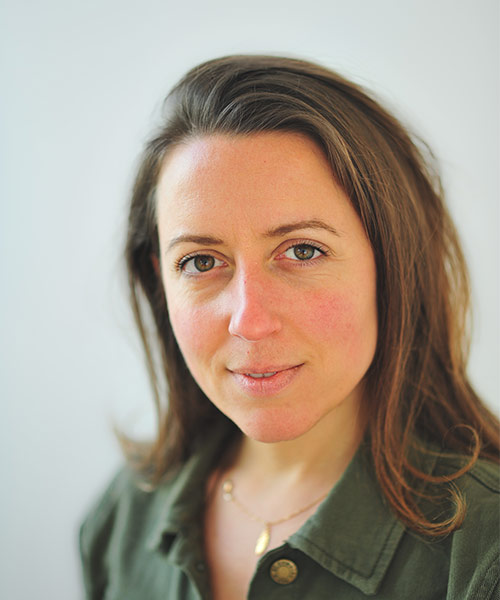 Kinesiologist, Integration of Primitive Reflexes, Perinatality (from life as a couple to welcoming a baby)
Corporate Consultant for Collective Intelligence
Diploma in Kinesiology from the French Institue for Applied Kinesiology, with a specialization in Perinatal Kinesiology
BBA ESSEC International Management
MA in Collective Intelligence
Why I chose to work in this field:
Modern society strongly favours the intellect and mind over the body. This model is hitting against its limits: stress, burn out, physical, emotional and psychological symptoms manifest themselves causing us to slow down, even stopping us. They act as an invitation to explore a different path. To go back to our roots.
Our body bears witness to the whole of our personal history. It is also the instrument with which the kinesiologist sets to work, the gateway to the healing process. Kinesiology connects us to our awareness putting the control over our health back into our own hands. It works on a deep cellular level, going beyond the spoken word, adapting each time to the individual's own rhythm.
Kinesiology and Primitive Reflex Integration are both considered as short-term therapies. As such their primary aim is to foster a deep awareness of the origin of our symptoms, be they physical, psychological, or relating to energy flow. They also help with the process of integration of these symptoms.
After the first session clients often experience a deep feeling of stress relief, as though they had just been releaved from a burden.
Slowly but surely, stresses embedded from the past can be unleashed. Opportunities for new choices arise. More supportive decisions can be made in various domains: career moves, family life, performance in competition, exams, etc.
For children, kinesiology can help them to enter a state of inner calm on a more long-term basis. Through fun activities which are easy to do at home, children are able to reconnect with the pleasures of learning, reading, writing, socialising etc.
For couples, this is the opportunity to express individual pathways and to gain a deeper understanding of a shared history. Among other challenges, child planning may be experienced like a series of painful obstacles on an assault course. Kinesiology helps to understand what is at play for each partner, so that both parents can feel supported and understood.
Languages: French, English
Véronique offers different types of treatment which you can look at here: Book now
To book a meeting, please dial Veronique at +33 766 317 764 for a short qualification exchange.
Primitive reflexes (adult & child)

Kinesiology for couples & perinatality

Kinesiology (adult & child)

Brain Gym (adult & child)