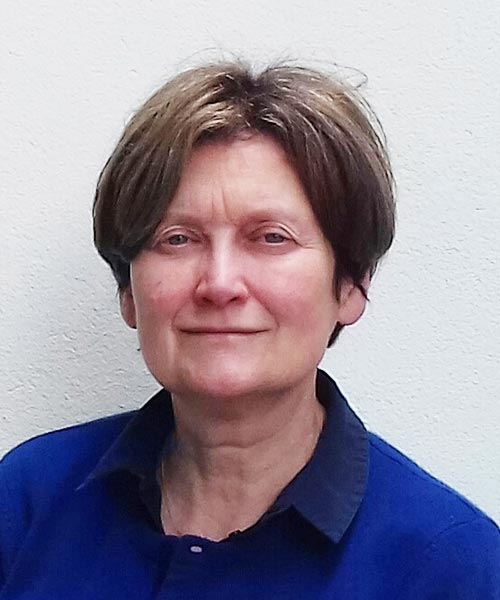 Pharmacist
Naturotherapist (University Diploma from the faculty of Bobigny)
Auriculotherapist (CERS-TA, Causal Auricular Diagnosis by Nadia Wolf)
Training in Mil-Therapy (CERS-TA), Homeopathy (St Jacques hospital), gemmotherapy, aromatherapy, Bach flowers
A Doctor in Pharmacy since 1983, I have trained continually throughout my career, beginning with homeopathy. Passionate about this alternative to allopathic medicine, I became a Naturotherapist in order to offer a holistic approach to treating the indivdual and to provide personalized solutions.
Auriculotherapy and Miltherapy then followed enriching the range of therapies with which I am able treat people.
Auriculotherapy:

Auriculartherapy is an alternative method using the reflexogenic areas of the pinna or auricle (outer ear) for diagnostic purposes: it makes it possible to detect how well each organ is working, in order to find the origin of the pathology (because the same symptom can have different origins); and therapeutic purposes: auricular reflexology is particularly effective in the treatment of all functional disorders:
- insomnia, stress, spasmophilia, smoking, eating disorders (bulimia, anorexia)
- pain syndromes (rheumatism, trauma, neuralgia ...)
- preventive treatment of allergies
- and many other functional symptoms (gynaecological etc ...)
Rebalancing is achieved through the electrical stimulation (without needles) of the areas which are sensitive.
Mil-therapy:
Mil-Therapy is a unique and revolutionary holistic technique, combining the therapeutic properties of different physico-energetic agents (magnetic field, non-coherent IR light, pulsed red light) in the concept of quantum medicine.
There are many indications for using this treatment:
- Traumatology (sprains, muscular lesions, algodystrophies ...)
- Rheumatology (osteoarthritis, neck pain, low back pain, sciatica ...)
- Sports medicine (tendonitis, fractures, post-traumatic edema ...)
- Podiatry (talalgia, plantar aponeurosis, heel spur, hallux valgus ...)
- Stomatology (gingivitis, stomatitis, neuralgia ...)
- Healing (scar tissue) etc.