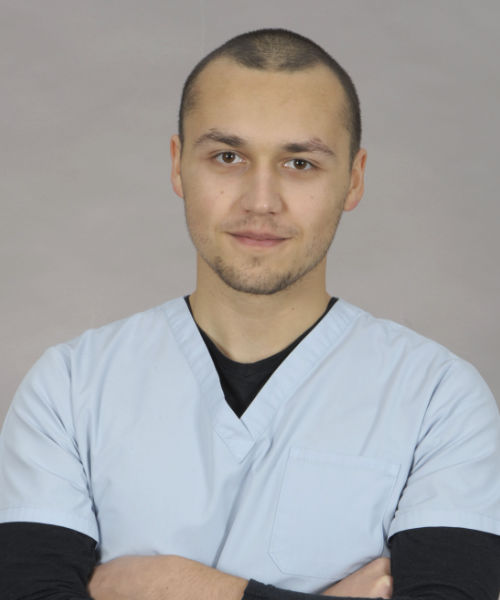 Osteopath D.O.
Treatment of children and adults
I have wanted to do this job since I was a child because it combines several essential qualities: listening to my patients, talking to them and helping them with their pain by using the appropriate therapy and my anatomical knowledge.
It is important for me to take time with each patient to know their history, their daily life and to provide them with my expertise so that they will feel better.
Osteopathy is a manual practice aimed at relieving patients of their pain, tension and/or discomfort.
The osteopath uses gentle manipulations to work on the many structures of the human body: joints, muscles, ligaments, viscera, skull, etc.
The aim of an osteopathic session is to reduce pain and improve mobility.
You can therefore consult me for the following reasons: joint and/or muscle pain, loss of mobility, back pain, sciatica, headaches, digestive / urinary / gynaecological disorders, sprains, pain management in the context of a chronic pathology... and many others.
NB:
Osteopathy is not covered by the Social Security. You will have to pay the consultation fees in advance and an invoice will be given to you at the end of the session for your private health insurance reimbursement.
You can book directly on Doctolib (in French)
or by phone: 07 56 80 86 06.
Languages: French, English, Italian