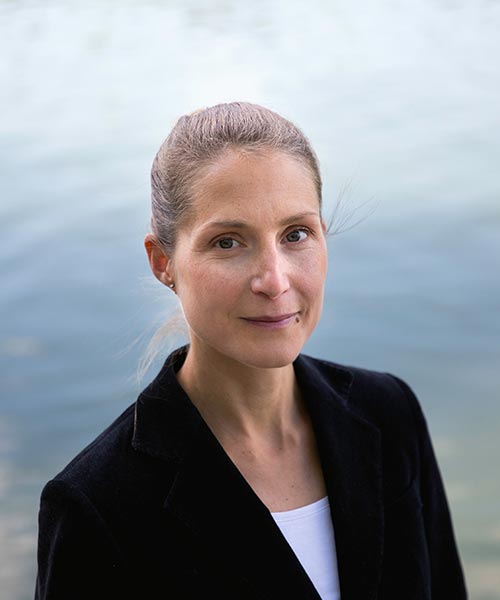 • Master of Science in Biochemistry from Harvard University, Boston, USA
• Functional Nutritional Therapy Consultant (FNTC) from the American Nutritional Therapy Association
• Nutrition and Lifestyle Coach from MF Institute, Stockholm, Sweden
Passionate about nutrition, well-being and sport to optimise one's health with healthy habits on a daily basis, I believe that what we eat (or don't eat) three times a day has a great impact on our health today and tomorrow.
As a sportswoman, I became interested in nutrition quite late in life due to personal health problems. A radical change in my diet, my way of moving and my lifestyle has not only allowed me to regain my health but also to find my calling. My greatest wish and mission today is to use my knowledge to help people improve their health and their lives. The secret is prevention.
Moreover, eating well and sustainability go hand in hand. When you start eating well, taking care of yourself, you soon realise that the best way to do so is to consume in a way that is fair and sustainable for yourself and for the planet.
Nutritherapy is a functional and holistic approach to assessing nutritional deficiencies in the body. Based on evidence-based medicine and respecting each person's bio-individuality and natural ability to heal, it is based on five fundamentals: digestion and elimination, blood sugar regulation, hydration, micro and macro nutrient balance and essential fatty acid intake.
There is no "one size fits all" diet because we are all different: we have different genetic predispositions, different ages, different metabolisms, different lifestyles, different tastes and sensitivities. The key is to find the sustainable diet that suits you and allows you to feel well, to flourish. The ideal diet is not the same during adolescence, pregnancy or the menopause: needs change even if the basics remain the same.
The first step in changing your diet is to be aware of the impact of your diet on your health. A good diet should give you energy, a stable mood and good digestive comfort.
I am inspired by ancient food traditions and am passionate about the culinary traditions that have often been passed down for generations, especially in the blue zones such as Greece (Icaria), Sardinia, Okinawa, Nicoya and Lomo Linda.
Languages: French, English, Swedish
Several types of consultations are available with Maria, information and booking below by clicking on the tab of your choice.