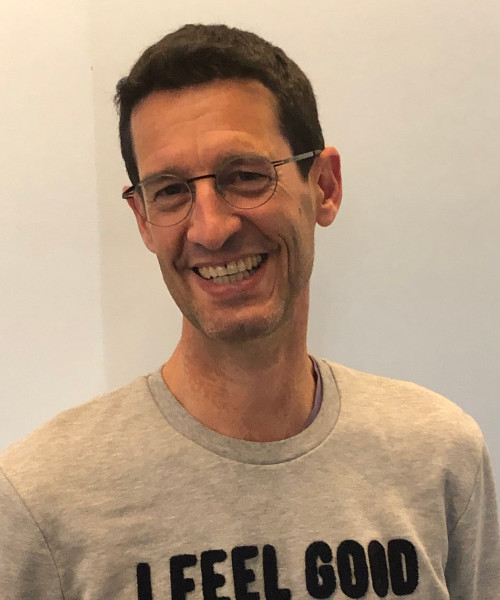 Practitioner of well-being massages and world massages
Certified World Massage Practitioner at the Cassiopée Institute in Chatou in intuitive massage, relaxation massage, Ayurvedic massage (Abhyanga), Chinese energy massage (Chrong Maï), back massage, leg massage and Swedish massage.
Twenty years ago, I stopped my career as an engineer to take care of my children. The relationship with children (my own and later with children in difficulty) reminded me that what I love most and since my own childhood, is to take care of others (to be there / near..., to listen, understand, help).
I am very sensitive, with a predisposition for kinesthetics and body language (non-verbal). I find the many different types of massage to be wonderful tools for reweaving the all-important link between the body, the mind and emotions.
A session lasts the duration of the massage plus 10-20 minutes divided as follows:
- 5-10 min devoted at the beginning of the session to get to know each other if it is the first time you come. Or to take stock of what has happened since the last session, if you have already been. This time allows me to tailor the massage to your needs of the day.
- 5-10 min at the end of the massage to take the time to come out of the state of relaxation and to exchange on your feelings and sensations.
During the massage, all is done to invite you to relax. The table and the oil can be heated. Soft music can be played to help you relax. My priority is your well-being.
While in our culture physical contact has long been neglected, in Eastern culture the art of massage is considered to be the oldest and simplest source of health.
The benefits are varied and depend on the type of massage performed. Here are the main ones:
- releases muscular tension
- a time just for oneself, where one can relax and let go.
- soothes the body and mind.
- through physical contact, it provides emotional support
- nourishes and softens the skin
- restores vitality, strengthens the body
All the oils used are chosen for their high quality (from organic farming and extracted with a first cold pressure).
Language: French, English
Several types of consultations are available with Loïc, information and booking below by clicking on the tab of your choice.