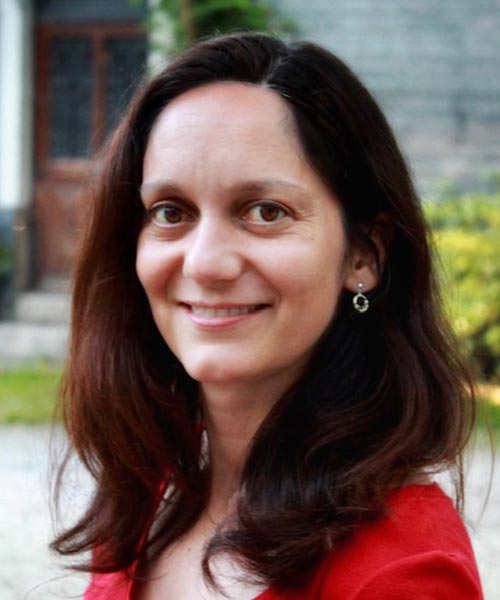 Masseur-kinésithérapie (State Diploma)
All child and adult pathologies
Expert in neurological pathologies (20 years of experience at Garches hospital)
Teacher in a physiotherapy training institute for over 10 years
Head of teaching and coordinator of neurology at the IFMK St Michel (Paris 15th)
I have always wanted to do this job which enables me to combine my passion for the human body and its functioning with the pleasure of the relationship with patients. Being a physiotherapist also enables me to continue learning throughout my professional life, as knowledge and rehabilitation techniques evolve with the contribution of science and research.
Whether following surgery, trauma, pathology or pain, the sessions last a minimum of 30 minutes. They are always personalised and carried out in a caring and supportive manner.
I want to help each of my patients, children and adults, to feel better in their body, to find or recover their ability to move and their physical comfort in order to improve their quality of life.
Physiotherapy sessions enable patients to regain a comfortable body following surgery, to improve the autonomy of elderly or disabled people and to return to sport or any other activity in the best conditions following an injury. The physiotherapist also helps to relieve acute or chronic pain and to prevent injuries related to professional, sporting or leisure activities for example.
The treatment of children and adolescents is adapted to their physical and emotional age as well as to their growth and developing motor skills.
For children with disabilities, rehabilitation enables them to develop their physical and motor potential (improving sitting or standing balance, walking or gripping), to maintain a good orthopaedic state thanks to gentle stretching and to help the child to grow as well as possible. The sessions are fun and caring so that the child is happy to participate.
Languages: French, English
Physiotherapy sessions are carried out on medical prescription and are partly covered by the social security system. Mutual insurance companies contribute to the reimbursement of the remaining costs for the patient.
To make an appointment: 06 62 17 37 81
Information below by clicking on the tab.