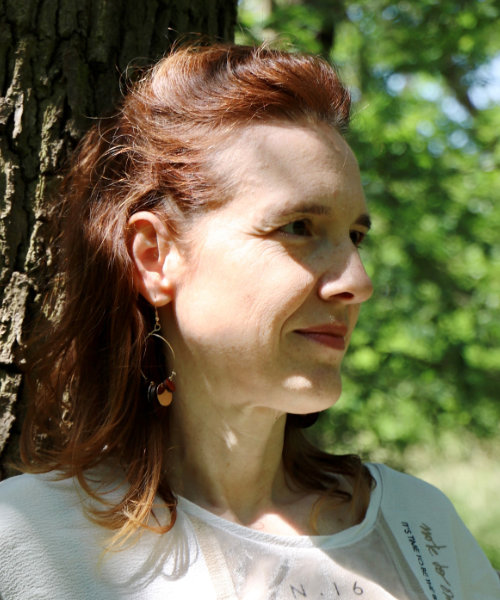 Brief mind-body and energy therapies
Personal development
Parental Coaching
Emotion and trauma therapy:
- Bach Flowers at Jardin D'Iris with Martine Viniger
- EFT (Emotional Freedom Technique) at IFPEC with Marion Blique
- RITMO® close to EMDR (Traumatic Information Reprocessing by Eye Movements) with Lili Ruggieri
- Hypnosis for children with creative cards with Lise Bartoli (Imagin'Etre)
- Cardiac Coherence with IFEDO Equilibios with David O'Hare
Energetic therapy:
- Holistic Therapist with Virginie Delcroix (Vie Happy)
- Lithotherapy with Virginie Delcroix (Vie Happy)
Accompaniment of pregnant women:
- HypnoNatal® with Lise Bartoli (Imagin'Etre)
Personal development:
- Diamant de Naissance with Virginie Delcroix (Vie Happy)
- Enneagram (ZenPro Training Centre)
- Ikigai (ZenPro Training Centre)
Parental guidance:
- Positive discipline with ADPF / Faber & Mazlish
Whether it is for you or for your children, I aim to give you support and advice and help you to:
- find serenity and well-being
- improve your self-knowledge
- calm your emotions
- take care of yourself and move forward on your life path
At any age and at any stage of your life, you will receive tailor-made, global, compassionate and professional support.
In my approach, I have opted for alternative and natural methods that are quick, effective and long-lasting. I use brief, psycho-corporal and energetic therapies to address your body, emotions and mind as a whole.
They are used to calm and release emotions in a few sessions and in a sustainable way (EFT / Hypnosis / RITMO® - close to EMDR / Bach Flowers / Energetic Aromatherapy / Lithotherapy / Cardiac Coherence).
Seeing you free yourself and grow through the sessions is a wonderful gift of life.
"There are no coincidences, there are only encounters" (Paul Eluard).
Are you going through a difficult period or do you want to take care of yourself? My approach will enable you to put the past behind you, live well in the present and prepare for the future.
Thanks to amy global approach, you will feel better physically, psychologically and emotionally.
My different tools enable me to mix therapies and to adapt them to the specific needs of each client.
The reasons for consulting me can be very different: to gain a better understanding of of yourself, to reconnect with yourself, to take care of your energy, to overcome a difficulty, to heal your wounds, or maybe ...
To calm emotions:
- anger, sadness, disappointment, guilt
- anxiety, stress
- fear, anguish
- emotional shock
Coping with life events:
- pregnancy, pma, perinatal bereavement
- break-up, separation, bereavement
- trauma, aggression
- moving house
- medical care, surgery
- exam, competition
Overcoming certain difficulties:
- relational or behavioural: shyness, aggressiveness, jealousy, conflicts
- lack of self-confidence
- withdrawal, isolation, loneliness
- sleep disorders
- exhaustion, overwork
- nightmares
- lack of concentration, motivation
For more information about Corinne's practice, please contact her at 06 58 52 22 32
Several types of treatment are available with Corinne, information and booking below by clicking on the tab of your choice.