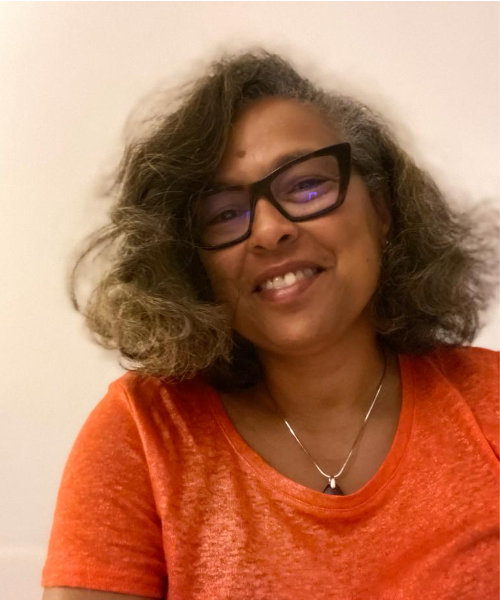 Teacher of QI GONG, Chinese energy art for health
Diploma of Qi Gong from the Quimétao Institute - Paris
Technical certificate of 2 degrees of application - Chinese Health Qi Gong of Beijing
Diploma of Animator of Sports Leisure option AGEE,
Certified in "falls prevention"; certified in "Adapted Physical Activities" (sport on prescription) - Coreg IDF - FFEPGV
Diploma in hydrotherapy in fitness centres, balneotherapy, thalassotherapy and spas -Thalatherm - Greoux les bains
Certificate of Traditional Thai Massage and Foot Reflexology Practitioner
Certificate of sit-up gestalt massage - IFFP massage - 78
I have been a social integration and professional project development counsellor, whose sensitivity is the global accompaniment of the person for 17 years, initiated to TCM through the practice of Thai yoga massage.
In 2001, I was looking for a holistic practice to recharge my batteries and take a step back in my work.
My path led me to Qi Gong. I was quickly won over by this discipline and encouraged by my teacher to pursue it. In 2006, I decided to train to teach Qi Gong with the master and founder Dr Jian Liujun of the QUIMETAO Institute in Paris.
In addition to my professional activity and in parallel to my training, I created my association to put this training into action.
In 2007, I obtained a diploma in hydrotherapy for fitness centres, balneotherapy, thalassotherapy and spas; I prepared a first thesis* for my Qi Gong teacher diploma obtained in 2009.
In 2010, I passed a second dissertation** and obtained a Certificate of Professional Qualification as a Sports Leisure Leader with the French Federation of EPGV, enabling me to teach groups in 3 age groups: children, adults, seniors.
To improve my practice and to adapt to the evolving needs of the public, I have pursued my training with the Chinese delegation Health QI GONG Association, passing a 1st DUAN (Yi Jin Jing) and then a 2nd DUAN (Wu Qin Xi). In 2015 I added to my skills with a federal certificate in prevention and balance workshops, and in 2022 I will be certified by the FFEPGV for a common module in APA (Adapted Physical Activities - sports on prescription).
As often as possible, I immerse myself in Qi Gong practices through my travels in Asia.
Today, I want to share my passion with participants who can join me in several places in the Yvelines. Member of the Union Pro Qi Gong since 2011 and of the FFEPGV since 2015.
*How can Qi Gong become a physical activity for a social project for young people?
** "Motor skills animation project for daily life".
A thousand-year-old Chinese energy art.
Qi [Tchi] means vital breath, energy.
Gong [Kong] means work.
A set of gentle, slow, physical exercises and mental visualisations designed to help people maintain or repair the balance between the "energies". The foundations of this dynamic practice are those of the martial arts and traditional Chinese medicine.
Qi Gong brings:
· more tonus and relieves nervous tension
· more suppleness and balance
· an inner calm
· greater concentration and self-confidence
· better body awareness
· development of the memory of movements
Weekly classes offered at Wellfuz:
Thursday 1.30 pm-2.30 pm: Qi gong